Stationery
custom business cards, business forms & other stationery items
---
You have probably heard it before but it is true. You only get one chance to make a first impression. At Graber Letterin' Sign Company we can help you make the most of that first impression with professionally designed stationery including, business cards, letterhead, envelopes, invoices, brochures, business card magnets and more.

As a complement to our logo design services, we can take your logo and create the ideal image for your company on all your printed marketing efforts. This will keep your image consistent with your truck or vehicle lettering, signage, or imprinted apparel. Our stationery packages are designed to provide maximum impact while maintaining consistency. We provide 2 color printing along with full color process printing where applicable. Because we offer both designing and printing services there is no need for you to go elsewhere.

The most popular stationery item that we produce is the full color business card, either one-sided or two-sided. We have a gallery page dedicated to the cards we have produced. In the same gallery there are several other stationery examples that we have done.

this page includes a brief description of the items we design and produce, from post cards to business forms; all custom designed.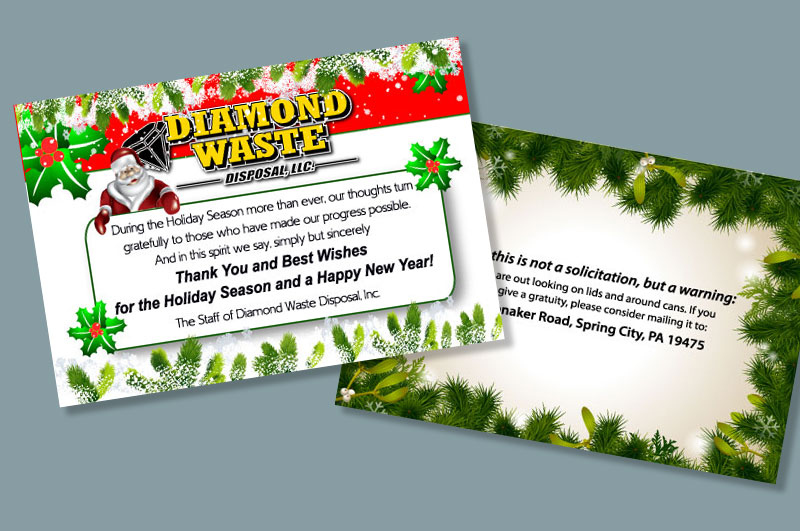 4x6 holiday cards
Post cards come in a variety of sizes ranging in size from 4.25"x5.5" to 6.25"x11". The card above is an example of a festive holiday card in full color and two-sided.
5x7 post card
Promoting your business or special sale via the 5x7 post card is an ideal way to get information to your clients. Cards are two-sided and in full color. these cards can be coated or uncoated.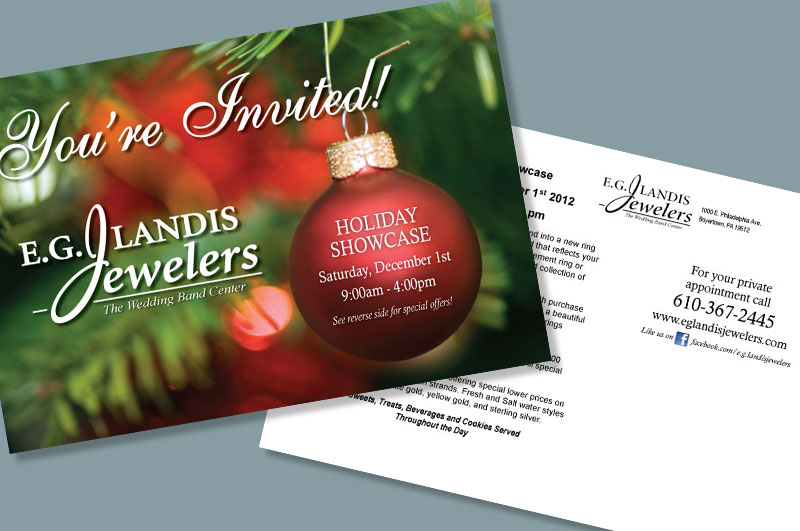 6x9 post card
The 6x9 post card is the perfect size for a card that you want to mail. Because you lose space for mailing information this size works the best for a mailer. We can arrange for the mailer to be sent with your mailing list.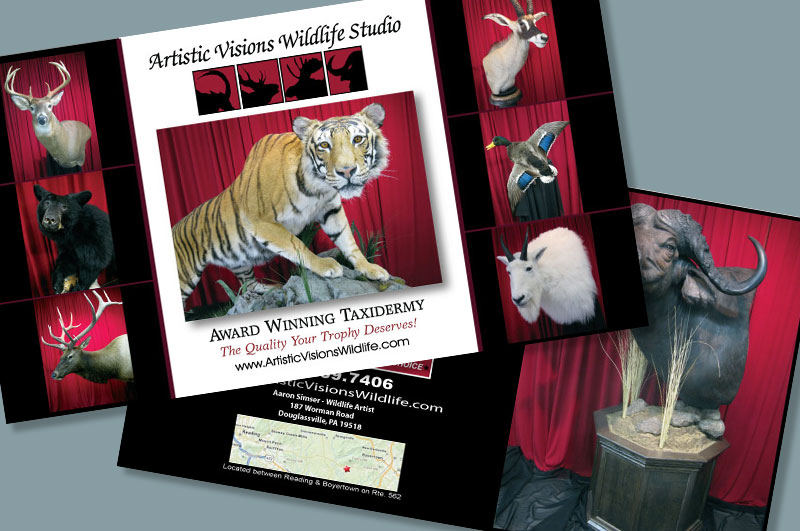 6x11 post card
The 6x11 post card is the ideal size card for an information card. By using all the space available you can display a lot of information in a small space. This card, while being very large, also makes an excellent mailer.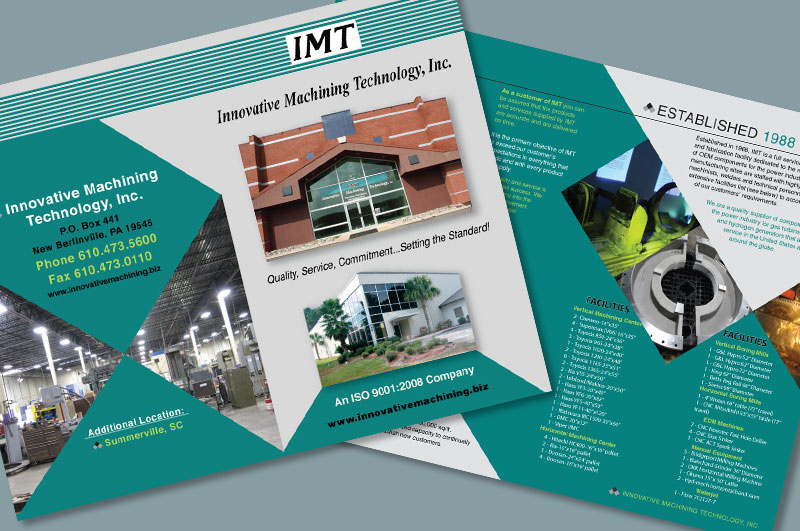 full color bi-fold
When a post card is not enough space to say everything you want to say, then the brochure can be the next option. Brochures are printed on 14 lb gloss paper. The example above is an 8.5"x11" bi-fold brochure.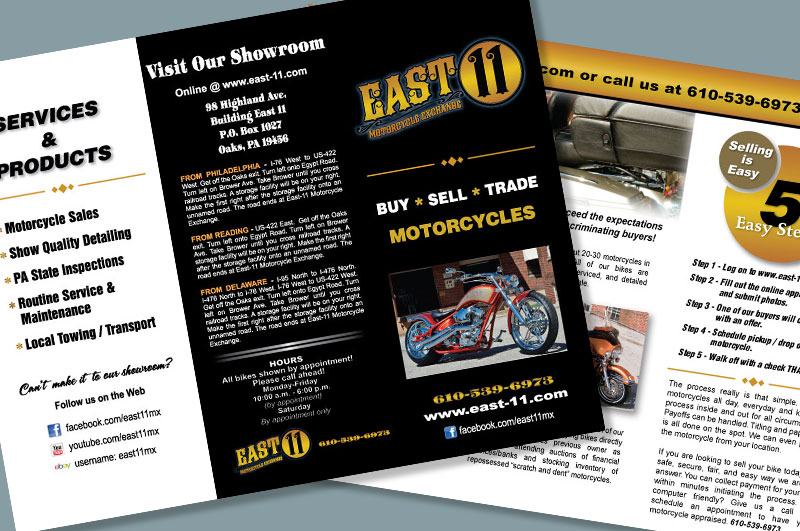 full color tri-fold
Tri-fold or bi-fold is a personal folding preference option for a brochure. Tri-fold brochures enable you to divide information into specific columns and helps to highlight and separate important info.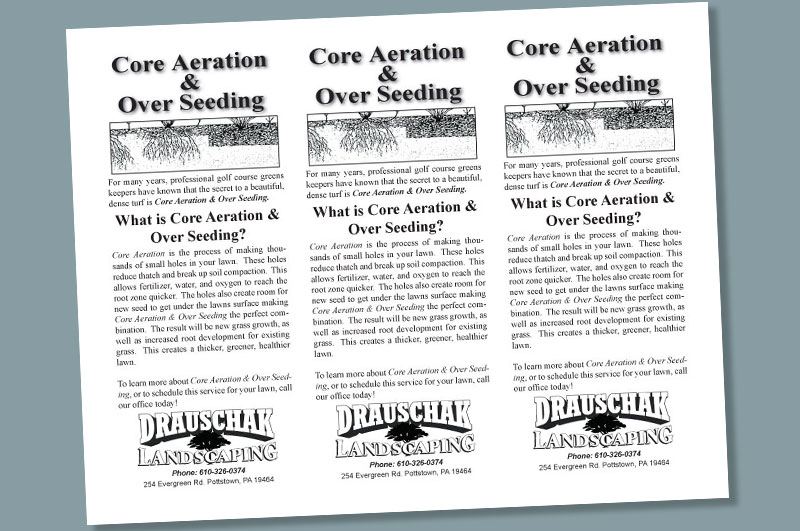 8.5x11 one color
One color flyers are a great way to promote an event or special sale. Flyers as a tool are inexpensive and can be very effective as a promotional piece. The one-color flyer is easy to design and produce.
8.5x11 full color
Want to add some pizzazz? Full color flyers are attention getting and very effective as a marketing tool. Using color is a way to accent those special items or information and draw attention to what is important.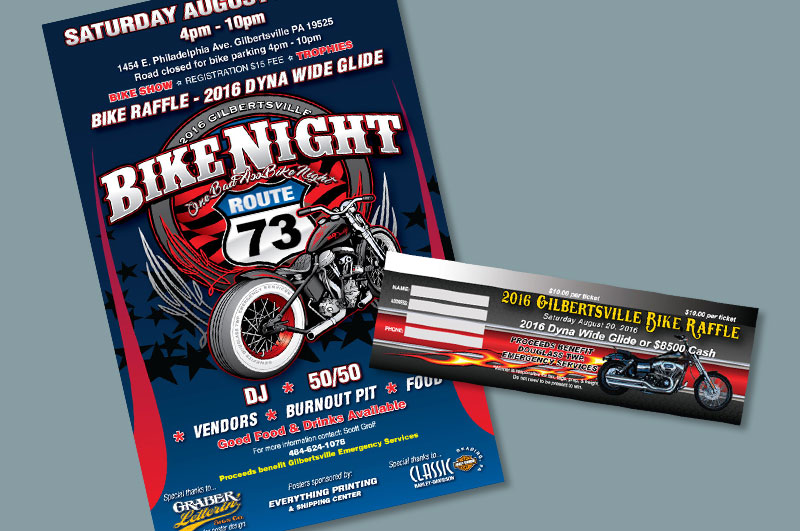 poster-ticket combo
Planning a special event or promotion? Need to promote the event and sell tickets? Then consider the poster/ticket combo. By creating the poster and ticket in the same image your message remains consistent.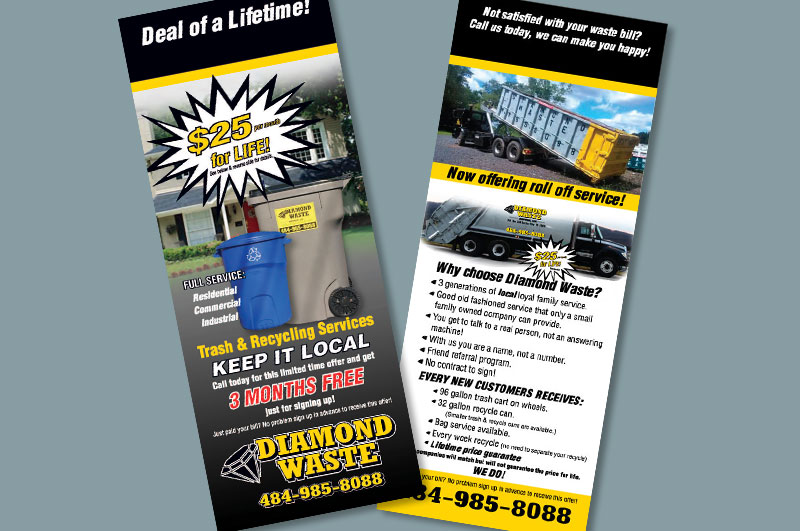 door hangers
A popular form of direct marketing is the custom door hanger. Door hangers are arguably the most intimate and direct form of advertising because they are hung right on your client's door; hard for your customers to miss.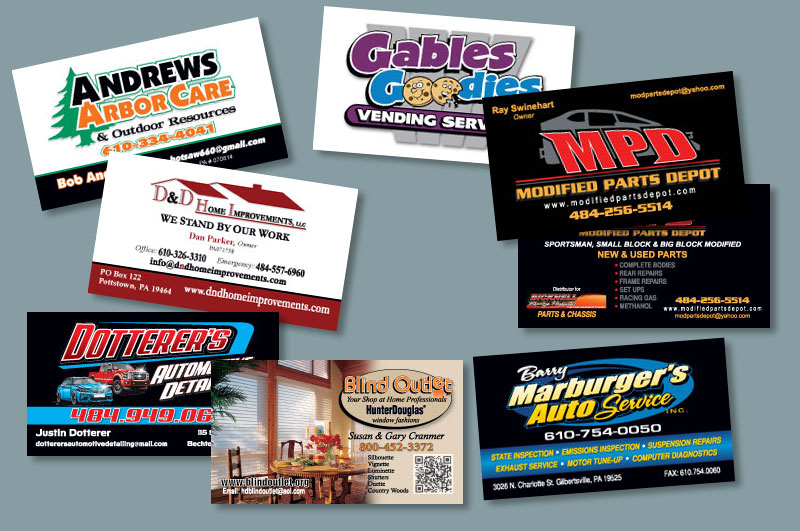 business cards
There is no question that business cards are the most popular form of stationery that we produce. Bright, colorful, inexpensive, and direct, they get results with color and clarity. Our high-quality cards are all produced on 14lb stock.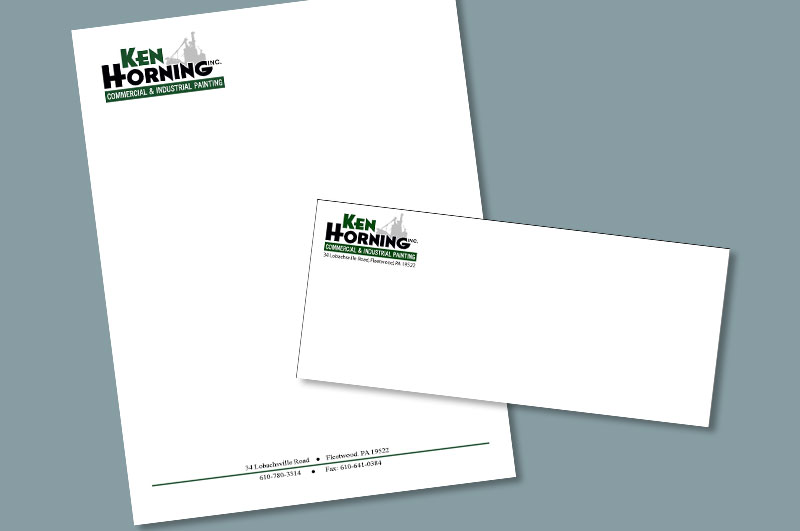 letterhead/envelopes
Every business can benefit from personalized letterhead and envelopes. They are the perfect way to keep your logo in front of your customers. We can produce full color, one color, or two color envelopes and lettered.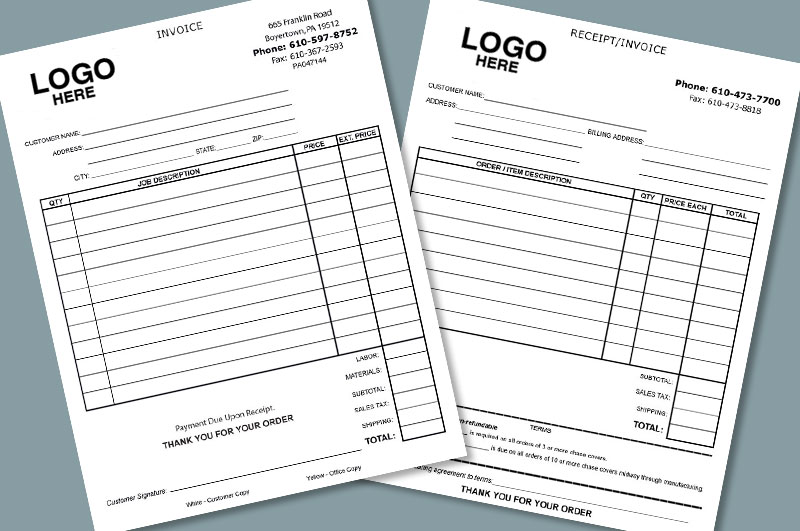 custom invoices
There is no need to settle for generic invoices that you have to "make work" for your business. We can design a custom two or three part invoice that is specifically tailored to your business that includes your company logo.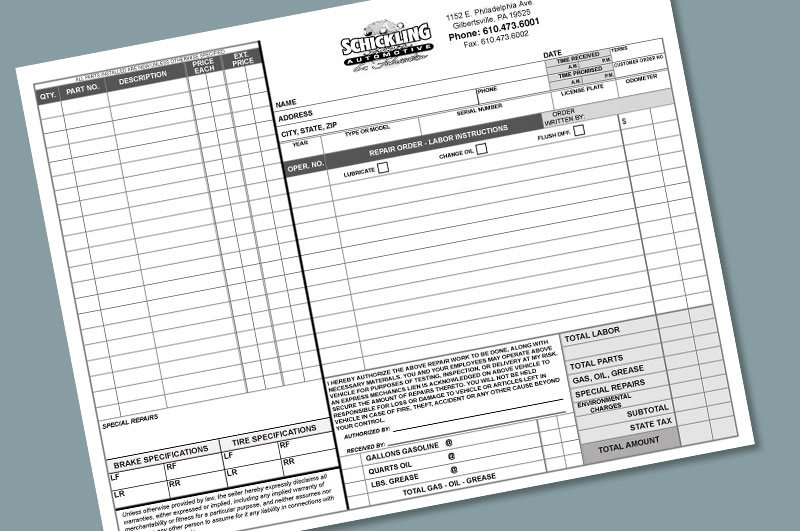 custom 2&3 pt. forms
It is also not necessary to settle for any generic forms. Along with invoices we can also provide custom work orders or any type of form. All the forms we design will specifically meet your business needs. The forms can also be numbered if required.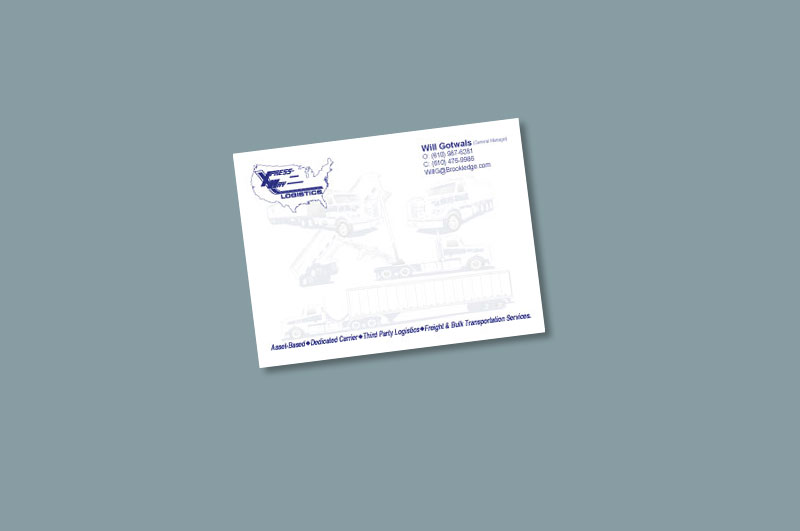 post-it notes & pads
Post-it notes, memo pads, and more are available in a custom design. Sizes can vary and for the most part we can supply a size that will fit your specific need. Just tell us how many sheets you want on each pad and how many pads you need.
full packages
For the most consistent look, consider a complete stationery package that includes all of the items on this page and more. Full packages will go a long way to promote your business image every day. Forms in black and white and full color are available.