Vehicle Lettering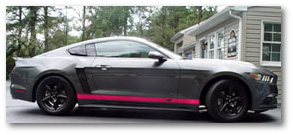 At Graber Letterin' we pride ourselves on the quality of vehicle lettering we have been providing for our customers since we started lettering vehicles back in 1992. From the simple truck door or stripe down the side of a car, to the full wrap that changes the complete look of a vehicle, we have been providing many options to our clients to help them improve their image, present their business or organization in a professional manner or just dress up their own personal vehicle like the one shown here.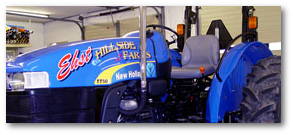 It doesn't matter the size or quantity of vehicles, we can handle it all. We have lettered small mini size cars all the way up to 40 ft. tractor trailers and everything in between including recreational vehicles, farm equipment and more. Vehicle lettering is the best place to invest your advertising dollars as their mobility provides a great deal of exposure. The bigger the vehicle the better the exposure as many types of vehicles can become "rolling billboards" for your company. At Graber Letterin', we use only the highest quality vinyls and digital graphics in the lettering of vehicles so our clients can rest assured that their investment will last a long time.
The vehicle gallery presented here includes a fairly large sampling of the vehicles we have lettered over the past 20 plus years. Please be sure to take a look at each album in the gallery as we have separated the vehicles into specific categories. Some of the vehicles might apply to multiple albums but we have them in the best suited place.