Digital Graphics For Creating Design Enhancement
The art of sign making has gone through many phases in an evolutionary process that has culminated in the state of the industry today. In the early days, hand lettering with a brush and a can of paint was all the sign maker had or needed to work with. Then with the introduction of the personal computer and the use of vinyl graphics, the sign industry was changed dramatically.

Now, over the last 15 years another significant change has taken place. Digital graphics have become more and more visible in the designs that sign makers use on signs and vehicles. Large format digital printers like the one used at Graber Letterin' have greatly expanded the capabilities of the sign maker allowing full size photographs and full renderings to be utilized in sign and vehicle graphic designs.

The limitations of vinyl graphics or actual painting with a brush has pretty much been eliminated with this new technology. Multicolor decals and magnets, photorealistic full color vehicle graphics, and complex and detailed sign designs are now all possible with the advent of the large format digital printer. Designs like those on this page and in our gallery are becoming very commonplace. Check out the graphics below to see how the digital format has been utilized to improve upon the designs.
SOME OF THE THINGS WE have DOne with digital graphics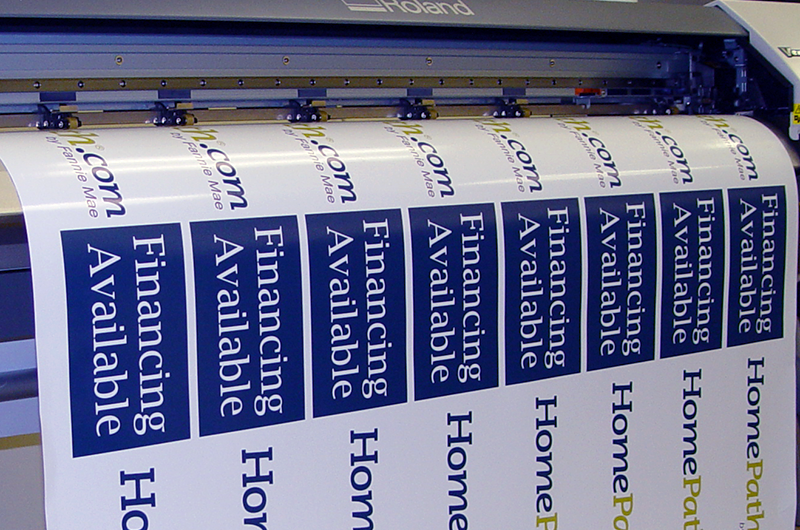 Full Color Decals
Full color decals are possible with wide format digital printing. Sizes from as small as less than one inch up to 51.5" wide by pretty much unlimited length are possible. Items like special gift item labels to dumpster decals, to real estate decals and more all benefit from full color.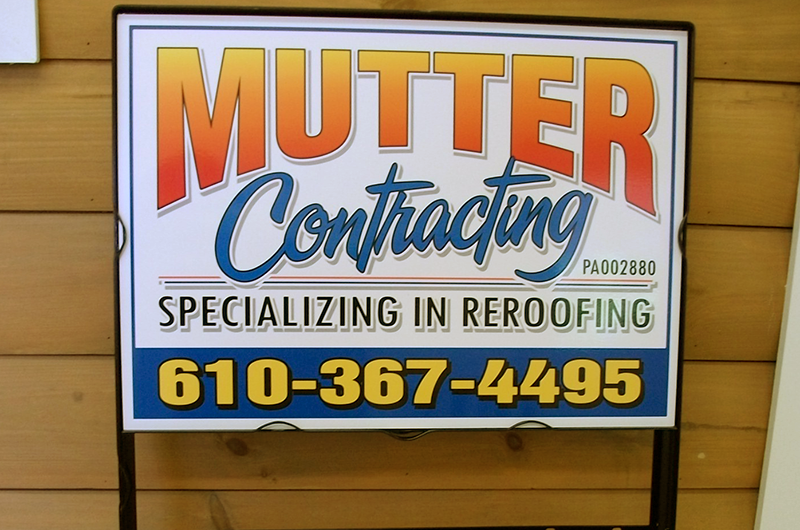 Full Color Contractor Signs
Contractor (also called job site) signs need to be inexpensive and durable. They also need to look good. Now they can with full color digital graphics. With digital printing, it is now possible to create eye catching signs that attract attention!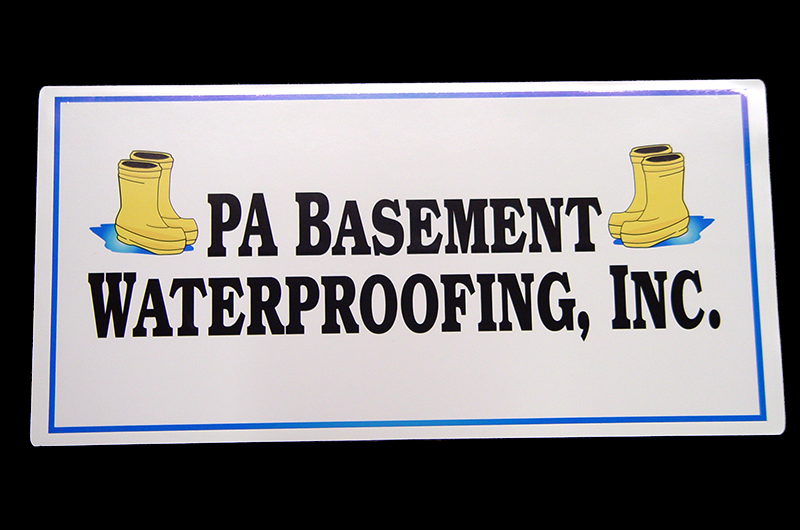 Full Color Magnets
The fastest although not always the best method to get your name on the side of your vehicle is with a digital printed magnet. With the advancement of digital graphics, the full color magnet has gained new popularity. However, unless your requirements are short-term, the magnet should not be your first choice.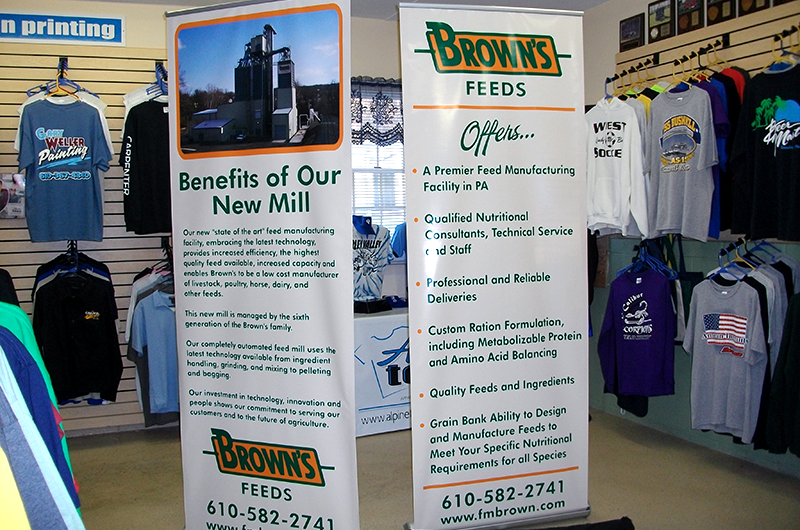 Full Color Banners
Every year full color banners are becoming much more affordable and possible due to the use of the wide format digital printer. Whether it is the colorful banner with a retractable banner stand (like the one shown above) or full-sized billboard banners and everything in between, we can do it all. Think of the full-color digital printed banner for your next banner purchase.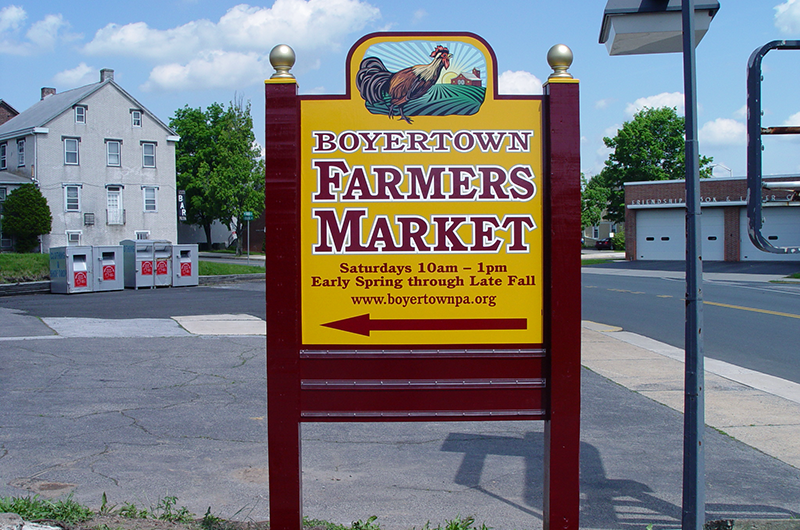 ornamental entrance signs
Making signs longer lasting, more colorful, more durable and more detailed, the wide format printer has opened the opportunity for more intricate design capabilities. Whether it is a full sized color graphic or just a picture or two to add to enhance the sign design, digital graphics have made signs more a work of art than ever before.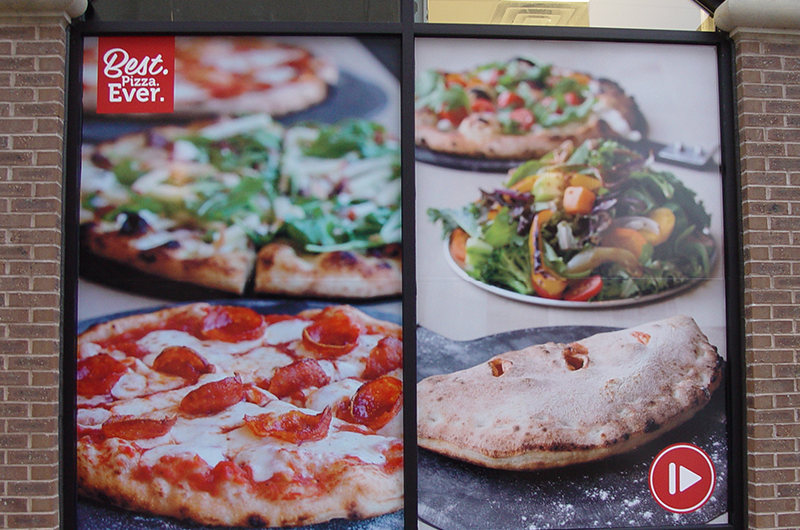 window graphics
Full color digital printed window graphics are a great way for businesses to promote their products or services. Incorporating actual photographs these graphics can be stunning and attention grabbing. We have added graphics in vinyl (above) and with a new product called a window cling. We believe window graphics are so important we have a page dedicated to them and their advantages and disadvantages.