---
---
Carved & Sandblasted Signs
The absolute epitome of signage for either an entrance sign or building sign is the sandblasted or carved sign. Typically, these signs are constructed either with Allwood cedar, Komacel PVC, or high density urethane (HDU).

Allwood cedar is a kiln dried, vertical grained, western red cedar. Signs manufactured from this material are very weather resistant and are an excellent choice for either indoor or outdoor signage. The grain patterns in Allwood cedar create some very interesting 3D effects when sandblasted.

Komacel PVC is a very versatile material that is approved for outdoor use with limited restrictions. While it not recommended to sandblasted a PVC sign, they do make excellent carved signs and finish real well.

HDU signs are constructed using a high-density urethane material that many refer to as Sign Foam. Sign Foam is a material that is ideal for creating carved or machined dimensional signage. Because of its versatility, Sign Foam can also be sandblasted. Its outdoor durability and reliability make it an ideal long lasting entrance or building sign material. This page contains an example of the different materials we have used to create eye catching, durable, and eloquent signs. There are also more examples in our sign gallery.

SOME carved...some blasted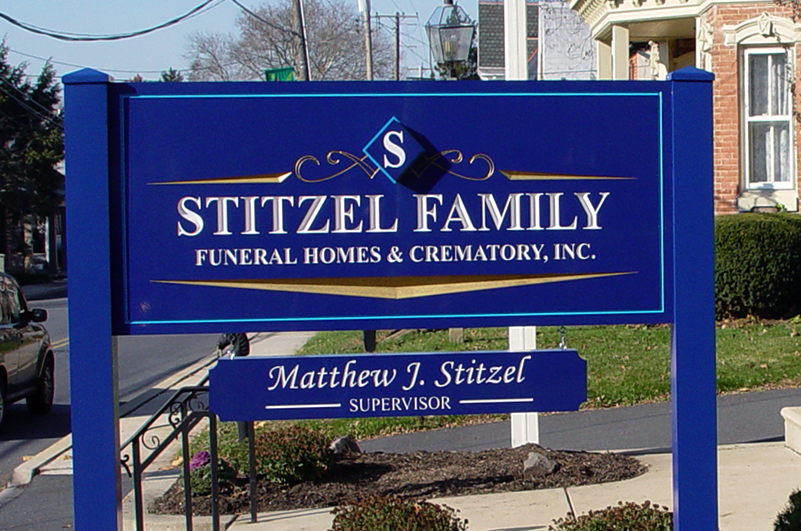 carved pvc
The carved PVC sign has a unique smooth surface, is extremely durable, and makes for an exquisite entrance sign. Typically, not sandblasted, PVC is an excellent choice for a carved sign as all the edges remain sharp and well defined. The sign above is a two-sided sign and consists of two one inch PVC sign blanks glued back to back. We then carved and finished the sign with high gloss enamels and added an additional PVC block to enhance the 3D look.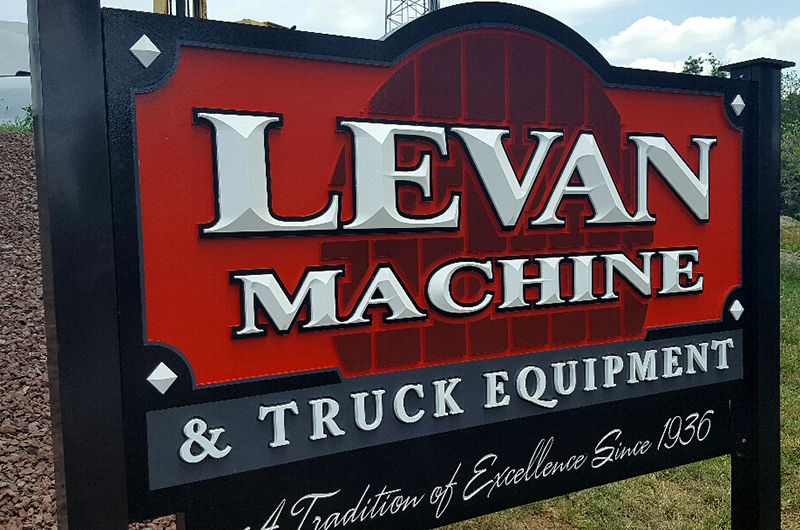 Carved hdu
Like the PVC sign, the HDU sign also has a relatively smooth surface, is very durable for outdoors and looks great when finished. HDU provides flexibility when it comes to creating a dimensional sign in that it can be either carved or sandblasted with very good results either way. The sign example above is a one-sided sign that was carved and finished with high gloss enamels. We added carved HDU and PVC lettering to create a dramatic 3D look.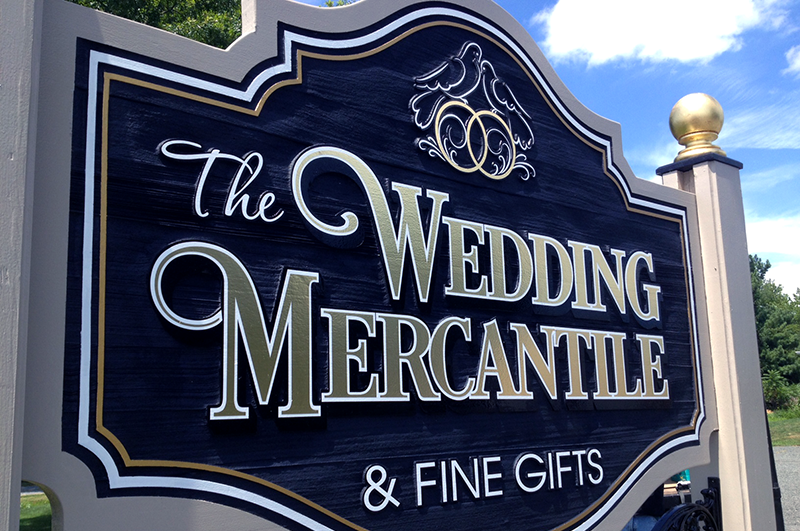 sandblasted cedar
The sandblasted cedar sign is the high end of dimensional signage. We use only the finest cedar blanks in the construction of our sandblasted signs assuring long life and beautiful finishes. The sandblasted sign relies heavily on the grain pattern of the wood to create the unique classy look that is associated with this type of sign. The sign above is a two-sided sign and was finished with satin stain and high gloss enamel. The lettering was finished off with high performance vinyl and satin finish gold. Please visit our Anatomy of a Sandblasted Sign page for details on how a sandblasted sign is crafted.